Use Our Broaching Tools to Target Shorter Cycle Times, Reduced Secondary Operations & Improved Quality and Productivity in Firearms Manufacturing
As the world's largest supplier of industrial broaches and small, round cutting tools from duMONT Minute Man® and Hassay Savage, we help firearms manufacturers reduce their CNC cycle times and decrease or eliminate the need for secondary operations.
Our indexable broaching systems combine flexibility and rigidity to deliver superior quality and consistency that stands the test of time. Their unique capabilities for ID/OD machining and simultaneous deburring of Splines, Slots, Keyways, Squares, Hexagons and Custom Shapes makes them ideal for numerous applications.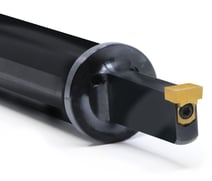 Our Charging Handles for CNC Broaching Kits have an estimated cycle time of 45 seconds and feature broaches that are internal to the machine cycle and do not require subcontractor or offline operation. The inserts are easy to resharpen and may be honed 3 to 5 times, which brings the cost of using this tool down to 25% of traditional broaching tools.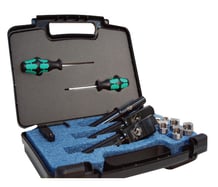 The
duMONT CNC AR15/M16 Magwell Kit
has a cycle time of 90
seconds and comes with 3 holders, 3 types of inserts, 2 drivers and an alignment tool in a durable case. Our Magwell Kit allows magwell broaching to be completed within the CNC cycle, eliminating the need for a secondary broaching process.
When you purchase an AR15 Broaching Kit, we will give you a $100 gift toward resharpening your inserts within one year of the date you place your order.
To see our broaching kits in action, watch the video.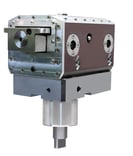 Our duMONT CNC Motorized Slotters can easily handle internal and external keyway and AR Barrel extensions in significantly shorter cycle times of around 60 seconds while consolidating operations in one machine and eliminating the need for secondary broaching operations.
Key features and benefits include 6-sided Ram Design for maximum torsional rigidity resulting in superior finish and tool life; ability to shape holes into hex or squares 1" in diameter; easy to maintain with greasing & rebuild and flexibility to use a Rebuild Kit of bearings & seals for DIY maintenance. Alternatively, we can maintain your unit for half of what competitors charge.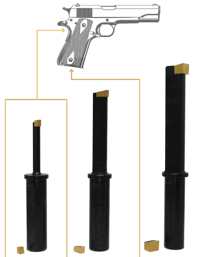 We also offer 1911 CNC Broaching Kits for use with .45 ACP, .40 S&W and .380 ACP. Our Trigger Bow, Trigger Slot and Magwell Tools are available with standard and custom inserts, depending upon your specifications. When you order a kit, we include a discount coupon for resharpening services within your first year of ownership.
Our Breechface Broaches are easily assembled into a standard CNC holder and can be customized to your application with these pistol brands in calibers of 9mm, .40, .45, 380 and 10mm:
Glock

Smith & Wesson

H&K

Walther

CZ

Canik
The broaches are internal to the machine cycle and do not require subcontracting or offline operations.
Just send us your print, or width and length of cut dimensions, for a quote.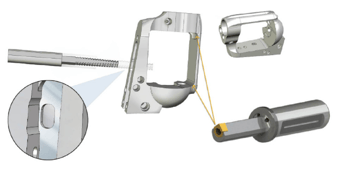 The Revolver Broaches we manufacture are internal to the machine cycle and do not require secondary machining. The progressive tooth forming broach is tailored to your design specifications and machining process, and we modify custom radius inserts to your required corner dimensions.
Our custom Linear Push/Pull Broaches are designed to improve tool life and finish of Magwells, Rifling, Receivers, Frame Broaches and Slotters. These broach sets can usually be resharpened to provide excellent value.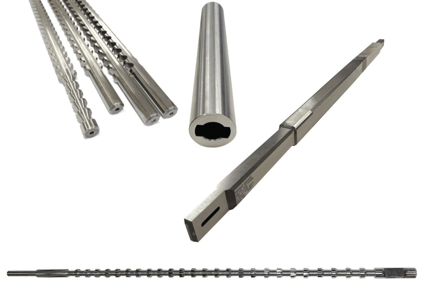 To keep your tooling sharp and your disposal costs down, use PressLube™ Broaching Oil.

This proprietary formulation of ours improves tooling performance without the use of chlorine and phosphorous. Our environmentally safe lubricant contains a special electrostatic precipitator additive that combines with active and inactive sulfurized lubricity agents to produce a high-performance broach cutting oil product.
The advantages of PressLube Broaching Oil beyond environmental friendliness include:
Improved Part Quality, Surface Finish & Operational Efficiency

Excellent Rust Protection

Longer Tool Life

Minimizes Built-Up Edge (BUE)

Increases Rates of Turning Speeds & Feeds

Easy to Filter
To make sure you always have enough broaching oil on your shop floor, we offer PressLube in cases by the quart (12 containers) and gallon (4 containers), as well as in 5-gallon pails, 55-gallon drums and 275-gallon totes.
Your Tooling Concierge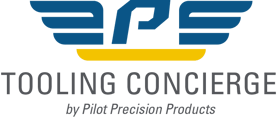 At Pilot Precision Products, we're more than a manufacturer of industrial broaches. We add value to your operations by managing your tooling needs.
As your Tooling Concierge, we use our expertise to understand your complex machining applications, recommend the right tooling, help you use your tooling most effectively, manage your tooling supply and recondition used tooling. At Pilot, we also leverage our technical knowledge and business relationships to connect you with four of the world's most respected brands of broaching tools, reamers, micro endmills & drills, and more.
To find out how we can help you meet your broaching requirements, Ask Our Tooling Concierge, or have a look at our operations by taking this virtual tour.