Not Enough Time to Tool Up that New Machine or Job? [3 Tips from the Broaching Experts]
In our work and personal lives, time is the most precious commodity. With the economy beginning to pick up for a host of reasons of which you're probably aware, the time you have for making the best tooling choices is likely to decrease as demand for your products or services increases. This paper will focus on broaching applications, which is our primary area of expertise. However, the concepts apply to other applications and we hope that these tips will help you make the most efficient use of your time, as well as human and financial resources.
Tip #1: Outsource some of your tooling selection work to qualified partners. As we begin to see a light at the end of the proverbial tunnel regarding the end of a year-long pandemic, the manufacturing sector is leading the way toward economic recovery. We're feeling the wave of higher demand for our products, and I hope you are, too.
To best meet increased need for your products, it's necessary to hire qualified technical talent. The challenge, however, is finding individuals with the skills you need, and it's even harder to keep them as members of your team because they're likely to find more challenging and better opportunities elsewhere.
To challenge your team with better work and opportunities to grow and overcome the obstacle of attracting and retaining individuals with non-core tool selection and application expertise, consider outsourcing that function to a company specializing in that field. You can then use your in-house talent to troubleshoot bottleneck, which is more challenging and comes with the benefit of moving more parts out the door so that every order is on-spec, on-time and on-budget.
Here is a recent example: One of our customers was struggling to produce slots in a component used in Defense electronics. Historically, broaching was a secondary operation requiring a lot of manual steps and costs. We recommended and demonstrated the use of CNC broaching, eliminating the need for secondary operations. Read more...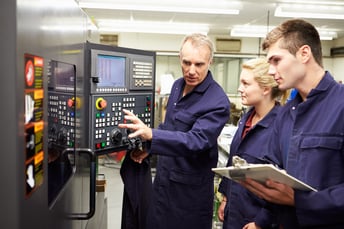 Tip #2: Outsource some of your engineering or programing work to valued partners. Counter intuitive to an old saying, "If it's working, break it." That's correct: Always doing the same things is likely to get you to the same place, over and over again. Sometimes, we need that critical thinking, relying on strategic allies to do the "heavy lifting," including analyzing problems or challenges and finding solutions It is a formula for success if the relationship is based on reliable data rather than on assumptions, intuition or emotion.
When you do a back-of-the-envelope calculation or a more detailed analysis, you're likely to find that your Overall Equipment Effectiveness (OEE) – how you're using your equipment relative to its potential – may be much lower than you thought. It's human nature to believe that doing the same thing repeatedly and achieving "good enough" results is the best we can do. I've fallen into that trap on multiple occasions, and you may have, too. I encourage you to stay out of it by:
Identifying bottlenecks in all aspects of your operations

Determining the "cash eaters" on the production line and anywhere else within the company

Taking actions to eliminate obstacles by doing things that may be unnatural or uncomfortable initially but can help to improve your bottom line, as well as team morale
Here's a recent example: Many of our customers have machines capable of using modern CNC broaching tools and processes, but surprisingly, CNC controls and/or CAM software do not offer broaching tool path support. It has to be programmed from the ground up. Time consuming and ineffective at best.
Our team came up with an innovative macro that can be shared with your engineering team to speed up introduction of CNC broaching. It is very versatile and work on any machine. As we saw earlier, this can unlock tremendous amount of value on the shop floor. Watch our video to see just how our engineering department can easily input new data points for quick changes between broaching jobs and improve the productivity of your tools...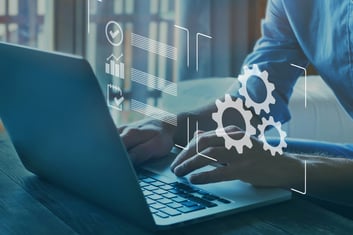 Tip #3: Challenge the status quo. Nobody knows everything. Remember the old saying that "1+1=3?" Encourage your strategic partners outside of the company to think beyond their normal boundaries about how to make your shop more productive and profitable. Regardless of how far behind the curve you might be – 1 to 2 generations of technology is common in my experience – you have to start somewhere.
Although change can be painful at first, it will be worthwhile in the long run, and you'll ask yourself, "Why didn't we do this earlier?" whatever "this" might be, such as investing small in new holders, new tooling, new CAD/CAM software routines, macros and training can pay off really big. If your experience resembles those I've had here at Pilot Precision Products and in "previous lives," some short-term pain for long-term gain will be worth every penny.
With millions of tool and tool holders references, tens of thousands of machine types and thousands of CAD/CAM software "tricks" or "shortcuts" at your disposal, having a knowledgeable, experienced partner outside of your company can be a valuable resource.
A Superior Way to Augment Tooling Selection & Management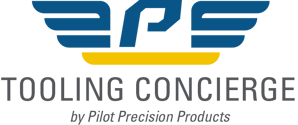 To put those tips in more concrete terms, I invite you to use us as your Tooling Concierge. Just as a concierge at a fancy hotel assists you with making dinner reservations, securing theater tickets and booking sightseeing tours, we complement your expertise by:
Understanding Your Complex Machining Applications

Understanding the Challenges Those Applications are Giving You

Developing Custom Tooling for Your Specific Application

Recommending the Right Broach or Other Type of Tooling

Maintaining Your Tooling Inventory through or with. our Champion Distribution Partners

Delivering Tooling Quickly
We also leverage our technical knowledge and business relationships to connect you to the world's most respected brands of:
Broaching Tools

Reamers

Micro Drils

Multi-Function Tools

Much More
Specifically, our wide-ranging capabilities consist of our applications engineers:
Looking at a 2D or 3D drawing of your part

Understanding the capabilities of your machines

Helping you program your job with the best tooling, setup, feeds and speeds
By delegating those responsibilities to us rather than having your team members use valuable time "reinventing the wheel," you're likely to see the improvements in productivity, profitability and morale that may have been elusive until now.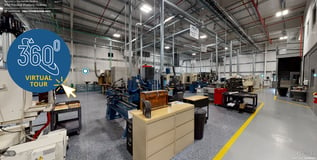 Parting Thoughts
When it comes to selecting the right tooling, it's essential to choose your partners wisely. Although buying from a catalog or online may be easy, you're taking a chance that your expertise will be sufficient. Maybe it will, or maybe it won't.
Why take the chance when you have a reliable, experienced resource at your fingertips that can prevent a crisis from occurring in your shop? As your Tooling Concierge, we'll help you with:
Selecting the Right Tooling for Your Jobs

Identifying & Addressing Challenges Immediately

Deploying the Latest Technology on Your Production Line
To see our modern facilities from where we provide outstanding products and sound advice, take our 360° virtual tour or call us at 413.350.5200 or…